RC Stryker Build Log: Part 1
I started building a Parkzone Stryker last night. So far I've spent $25 on the fuselage and elevons, and this is what it looks like: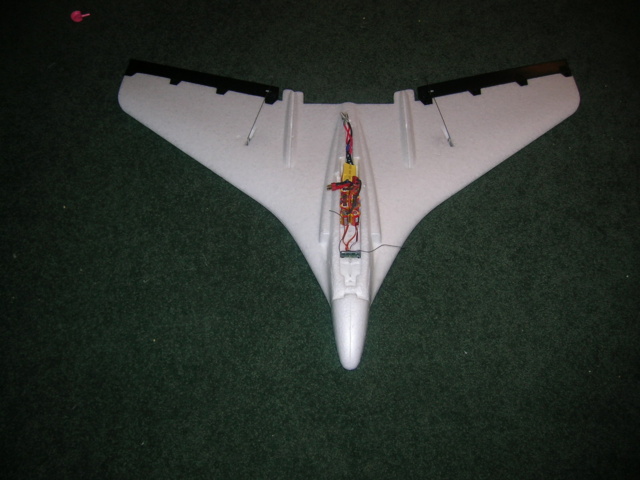 This airplane has been very easy to put together. The elevons clip on with no glue and are pre-hinged. The battery compartment is very spacious, and the servo holes are pre-cut. This took me less than an hour to do.
Here's what I have left:
Install the vertical fins.
Mount a motor (considering the Tower Pro 2408-21, reverse mounted on the stock motor mount).
Secure the battery with a velcro strap.
Here's a shot from the back for the curious: