R/C Airplane Fly-in at the Jordan River Modelport
Today I had the distinct pleasure of watching several talented R/C pilots fly some amazing aircraft at the Jordan River Modelport. The first plane I saw was a GWS Corsair built and flown by Brent Hecht. Brent clipped, sanded and spackled the wings to improve aerobatics and cut down on the weight (much like full scale modern Corsairs). The plane rolled very well and had a top speed of around 60mph. Looked fantastic in the air. Incidentally, Brent and I use the same radio.
Next up was the F4D Skyray scratch-built and piloted by Rodger Hecht. Here's a shot of it next to a ParkZone J3 Cub: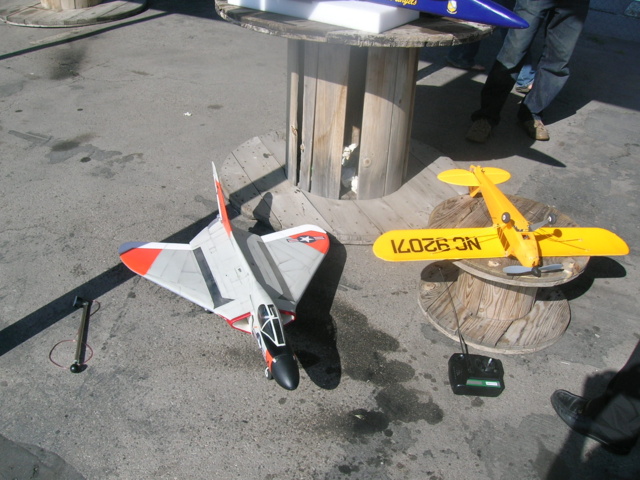 I'm told this plane can hit speeds of 100mph. It rolls so fast it has earned the nick name "the drill bit". It uses pneumatic retractable landing gear. After the second take-off, one of the 3 gears failed to retract, so Rodger inverted the plane and applied some negative G's to put the wheel away. Worked like a charm!
Chris Hecht played with his newly built GWS P-51d Mustang using (ironically) a Park Zone Mustang power plant, gearbox, and radio: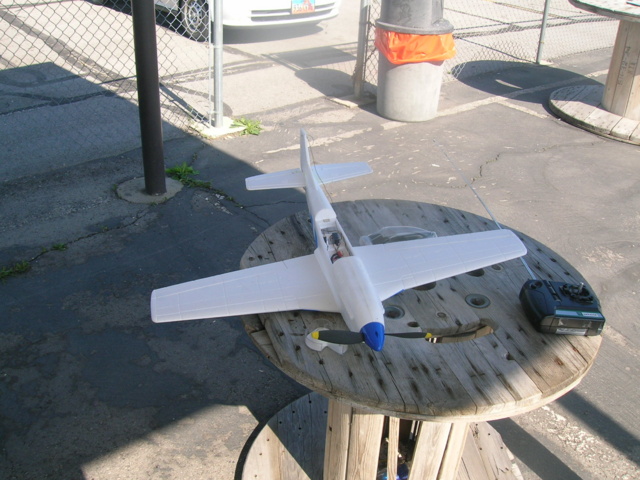 It flew quite well too and Chris handled it like a pro.
Last to fly today was the F18 Blue Angle, another one of Rodger Hecht's creations.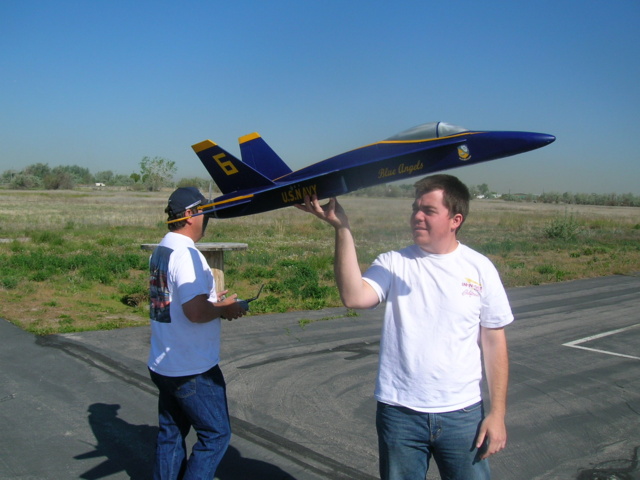 I've never seen such a scale model fighter plane in both looks and behavior. Rodger pulled a cobra at one point, and (until the very end), I would have sworn it was the real thing. From a distance, it's hard to tell if this is a model or not: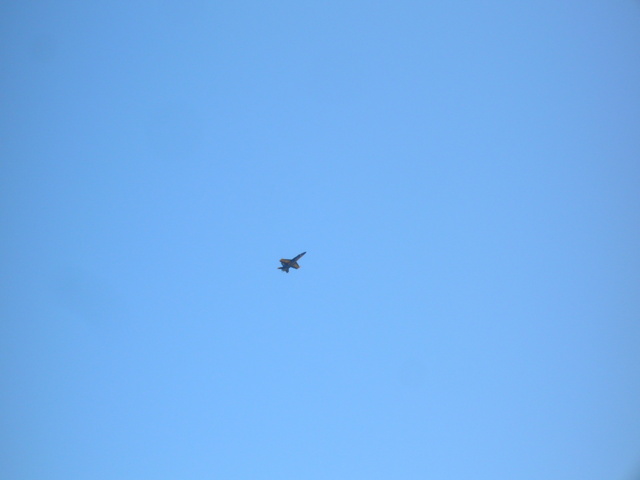 Unfortunately, the model lacks landing gear, so it has to find soft grass to land on. During its last landing, it almost augured into the bank of a small ditch we didn't notice. Here's the fresh landing shot (no damage to the plane):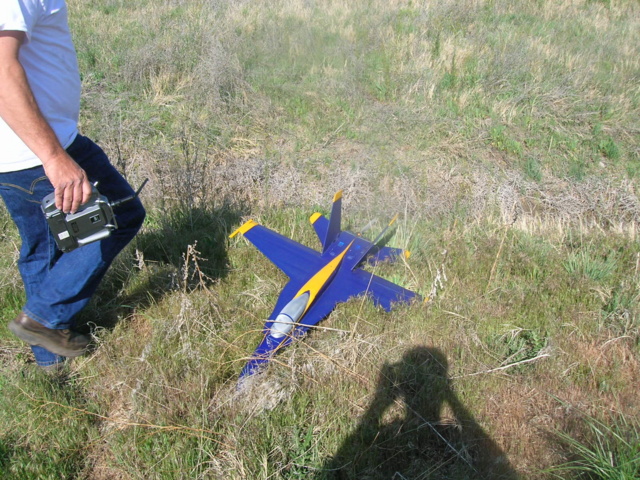 What a great day at the flying field. Big thanks to the Hecht family for letting me spectate.
I am planning on attending the Electric Fun Fly this June 23rd at the Jordan River Modelport. Hope to see you there!