RC Plane Prop Saver
Michael Torrie created a really handy tool to save your RC plane's propellers from a spinning death on impact. It's called a prop saver and it's based on the "elastic rules, static drules" principle. Read on for pictures and explanation:
The following is a close-up picture of a prop saver: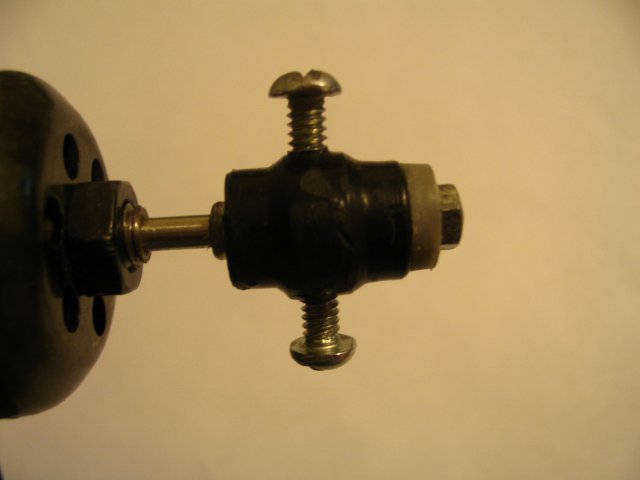 It bolts on to your propeller shaft just like a normal propeller, with two hex nuts (which are barely visible on the left and right of the black plastic yoke). The black plastic yoke is made from an old propeller, with the blades cut off, and two screws drilled into it and, of course, coated with tape for good measure (find more info about the propeller shaft structure here). The tape provides a little bit of friction when you slide the new prop on the top. You then attach your prop onto the tip of the yoke with a rubber band, securing it to the screws like this: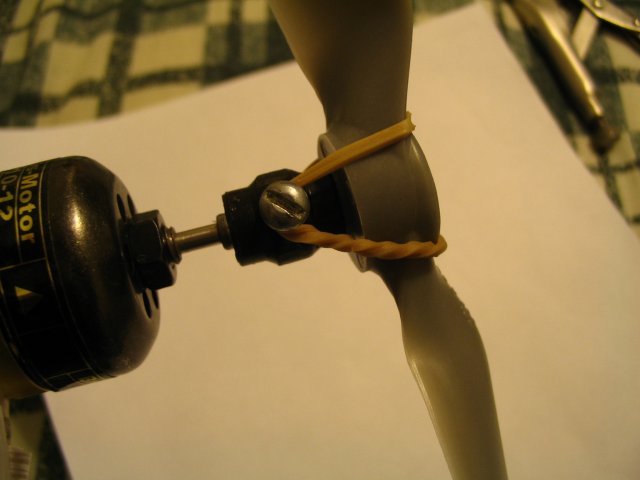 The prop sits on the tip of the yoke, swallowing it slightly. The rubber band holds it to the yoke and delivers the rotational force to the prop like a normal nut would, except with a bit more elasticity. That way, the prop's blades don't take the brunt of a crash, but rather the rubber band, as this picture shows: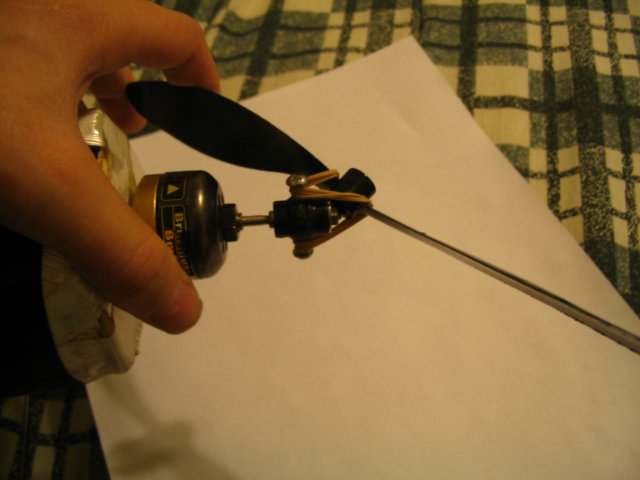 That's one safe prop! You'd have to crash it pretty hard to break it, in which case the prop will be the cheapest repair you'll make.
This approach observes the "elastic rules, static drules" principle by allowing the prop to give a bit, rather than statically absorbing impact forces. This same principle applies to just about every component that break easily.