Apple Win, Dave Fail
I've been enjoying looking down my nose at the world ever since getting my Apple iMac, but today my haughty soul was humbled by a personal fail.
I bought some more RAM to upgrade it. The RAM works fine. I tested it in my Dell laptop. The iMac, however, rejected it like an English queen turning her nose up at a Big Mac. It turns out that Apple has some pretty strong recommendations when it comes to RAM specifications. In fact, their requirements are so subtle that most RAM vendors don't even publish the specs that Apple requires. Oh well, better luck next time. I've got some RAM to sell now.
And now for the Win. The iMac RAM is pretty easy to upgrade. The first thing you do is lay the computer down on its face. Well, when you do that, you are looking at the bottom of the pedestal which normally sits face-down on the desk. Guess what? The bottom of the pedestal actually has instructions printed on it for replacing the RAM. That was awesome.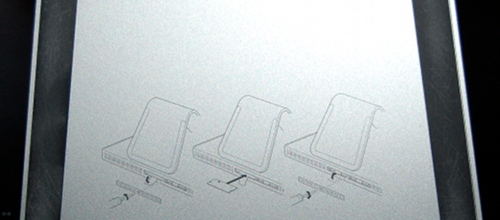 Apple: 1
Dave: 0